"Laugh until we think we'll die




Barefoot on a summer night"

-Edward Sharpe & The Magnetic Zeros – Home
After a long period away from home, I find my way of remembering the shortcuts in my town.
I guess this means that I'm back in my city and I'm not going to lie, I do feel strange. At times it's like I'm a weird mix of outcast and newbie, though, mostly there's excitement inside of me… to be home. It's been a very long time since I was last living in Mexico (I just moved back here from Canada :) and  I feel I could just explode, visit everyone, talk to my family, friends the special people that we all have in our lives…
There's to much to do, to catch up on, but i'm trying to breath once in a while, and just do what I had planned to do.
It's almost time for one of favourite traditional celebrations here in Mexico: the "Day of the Death". It's a really colourful November day that's basically atime when people gather to pray and remember friends or family that have passed away. They usually decorate the cemeteries by building private altars honouring the deceased using their favourite food, music and beverages of the departed.
I see the celebration mostly as an appreciation of life.
It's a beautiful day to experience… a little like Halloween, but different. Everything has a meaning and it's poetic, they make rhymes to "joke" with Death and to "put it" in a special mood so it can let the dead ones enjoy the celebration. Its also a believed thing to set a path of marigolds out, to lead the loved ones to the good path… and they smell delicious!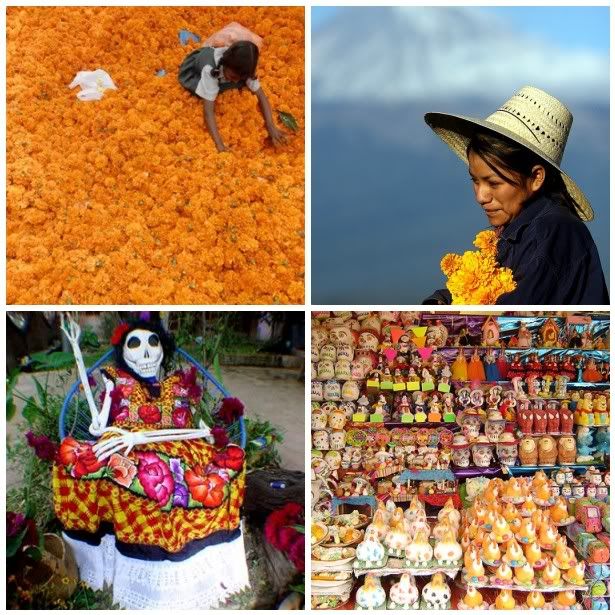 Some inspiring items and photographs  i found about the subject take a look…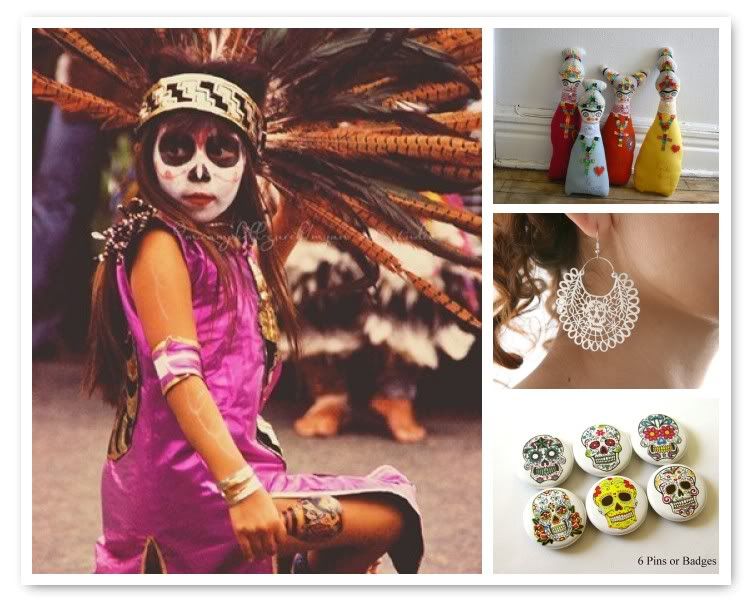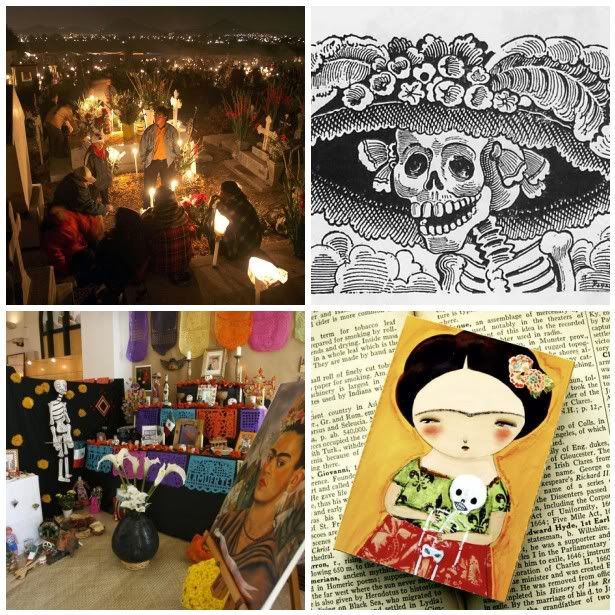 And without forgetting the inspiring people, artists, painters, politician , heroes get to have their altar too, as in this image above an altar for Frida Kahlo.
Take a look of this
video
to see the party live and to get a bigger picture.
In my deepest I hope that you have a wonderful tradition day which ever you celebrate.
__________________________________________________
In these moments Visual Poetry, designer & traveller Sophi Flo (a.k.a. Jesophi ) seeks to inspire with surprises for your eyes and heart.